'How do I claim my VIP discount code or use my gift voucher code at checkout?'
.
Well I have to say that for some reason, the layout of my shops checkout system does seem to hide this feature! I don't know why and I have no control over it....so I decided to create this tutorial style step-by-step guide to ensure that you don't miss out! Once you know how, i'ts easy!!!
.
Firstly, once your head to 'checkout' you will notice that there are 3 parts to the checkout system and therefore 3 pages to fill out to complete your purchase.
.
Page 1 - Email, Name and Delivery Address
Page 2- Payment Method- ie Paypal or card details
Page 3 - 'Review' to confirm and submit your order
.....its here on page 3 that your will find the 'Apply Shop Coupon Codes' tag in the bottom lefthand corner!
.
NOTE:
(Now I don't know why payment details are taken at step 2. In my mind that should come as step 3 once you've actually seen your order in the checkout but this is how my shop seems to be set up. I will promise that no money is taken until you press 'pay now...' on page 3.  This is when the order is confirmed and placed.)
______________________
.
STEP-BY-STEP
.
Page 1 - Delivery.......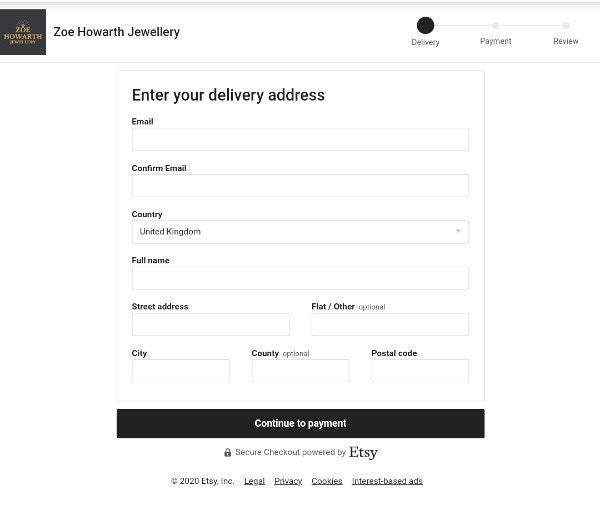 Complete your details then click 'Continue to payment'
_______________________________________________________
Page 2 - Payment...........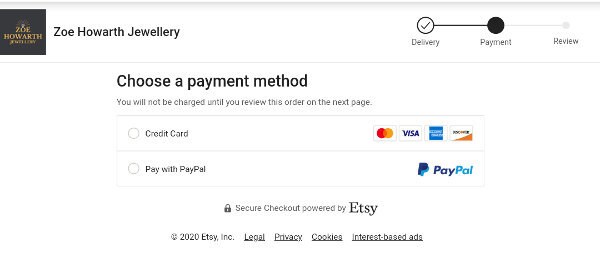 Select your prefered payment method.......
CREDIT CARD (or a debit card can be used here too)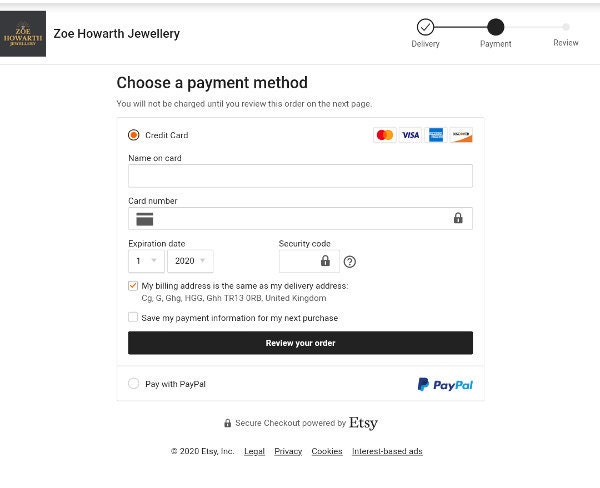 Or PayPal..........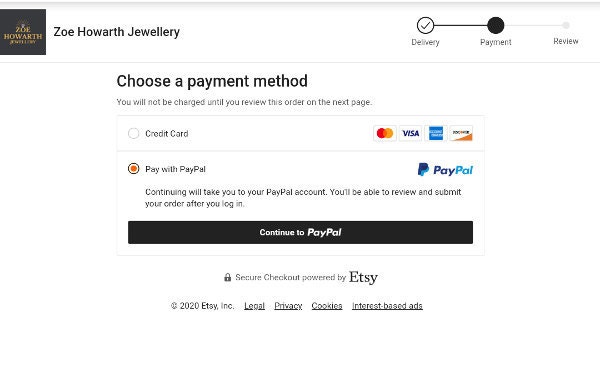 Complete and continue to page 3
_______________________________________________________________
Page 3 - Review................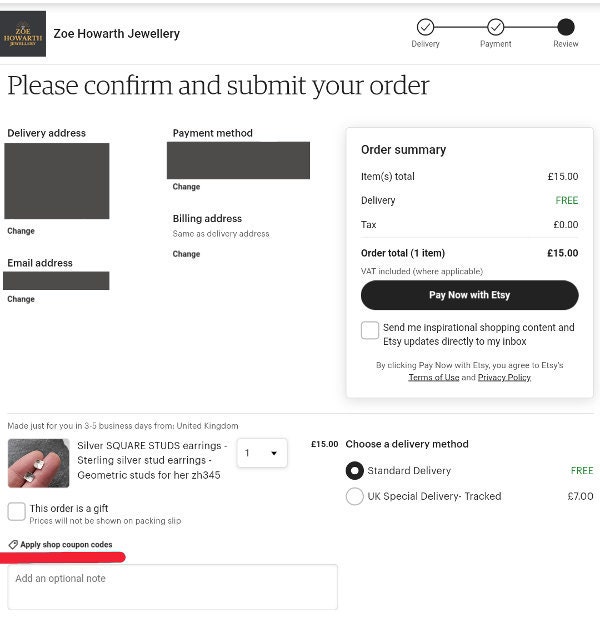 Finally on page 3 we can 'Apply shop coupon code' by clicking on the tag in the bottom lefthand corner (highlighted above in red!)
Once you click on the wording, a box will appear where you can enter your code and 'APPLY'...........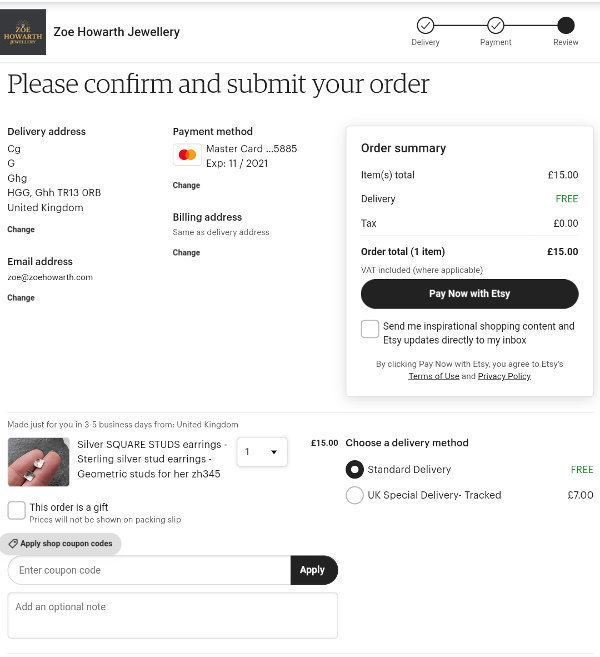 Now your coupon code should be applied to your Order total.
.
Select your shipping method and confirm your purchase by clicking 'Pay Now'.
.
I hope this tutorial was helpful. If you have any questions or are still having trouble please feel free to contact me for more help.
Also if you are not a VIP but would love to join the club and claim your exclusive 10% VIP discount please click HERE!